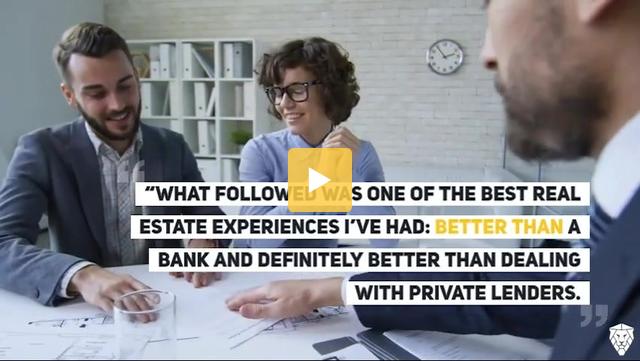 It's not every day that a real estate story starts with falconry, but Duane Zobrist of Resort Outfitters is not an ordinary executive. After graduating from college with a master's degree in public administration, Zobrist set up a really cool business to teach people about falcons. One problem: He didn't have any customers.   
"I was forced to cold-call hotels to find business and one out of 23 said yes," said Zobrist. "The Greenbrier Hotel president said, 'We want falconry. Can you start in six weeks?' I put a plane ticket on a credit card to go meet him and negotiate the starting fee. That was the beginning of Resort Outfitters."  
Zobrist found a niche and quickly began exploiting it by offering all manners of services to high-end resorts. The company's success was built on being nimble and solving problems, two characteristics which we admire at Fountainhead.  
The company's hotel services grew from a willingness to accept challenges, Zobrist explains. When a client's bike vendor wasn't working out, Resort Outfitters took over. When there was a problem with a hotel's kid's program, Zobrist worked to turn it around.  
"Sometimes we take work that doesn't seem especially profitable because we know we can do it more efficiently," said Zobrist. "We're scrappy about everything, and we work hard to make ourselves invaluable to our resort partners, no matter the task." 
Resort Outfitters now has about 150 seasonal and 30 full-time employees. The company targeted the historic resorts with experiences available to people that they were told as kids they couldn't do. For example, Zobrist and his team spent two years constructing the longest zip line in the world at the Broadmoor in Colorado Springs. They also created a "Mountain Men" experience which includes high powered air rifles, archery and tomahawk throwing. They learned early on that they are in the experience and memory business.  
 Zobrist began working with Fountainhead when Resort Outfitters had a problem that even he couldn't solve. One of the company's long–term contracts didn't renew and they had to find a place to house a significant amount of equipment. Unable to locate a property to rent, they found a property to buy but couldn't come to terms with local banks. And they were told that the deal would not qualify for an SBA 504 loan. 
"I posted in a private industry blog, and Fountainhead CEO Chris Hurn responded," said Zobrist "What followed was one of the best real estate experiences I've had: better than a bank and definitely better than dealing with private lenders." 
Resort Outfitters did qualify for a 504 loan, thanks to the Fountainhead team. 
 "The service I got from Fountainhead was better than what I get from my local bank with whom I have a long–term relationship," said Zobrist. "The service was so great that I've sent four or five referrals to Chris. There was excellent communication, and they did what they said they would do when they said they would do it." 
Zobrist notes that his building is the biggest single purchase he has ever made and is a key part of his retirement plan. 
"Real estate is at the center of my retirement," said Zobrist. "Fountainhead will help me realize my goals in the end."